We'd love to hear from you. Tell us where you are located and how you will use these materials. Email us!
Stickers
These stickers are designed to encourage people to ask a pharmacist for naloxone. They could be placed on packs of syringes, prescriptions for opioids, or other materials related to opioid safety.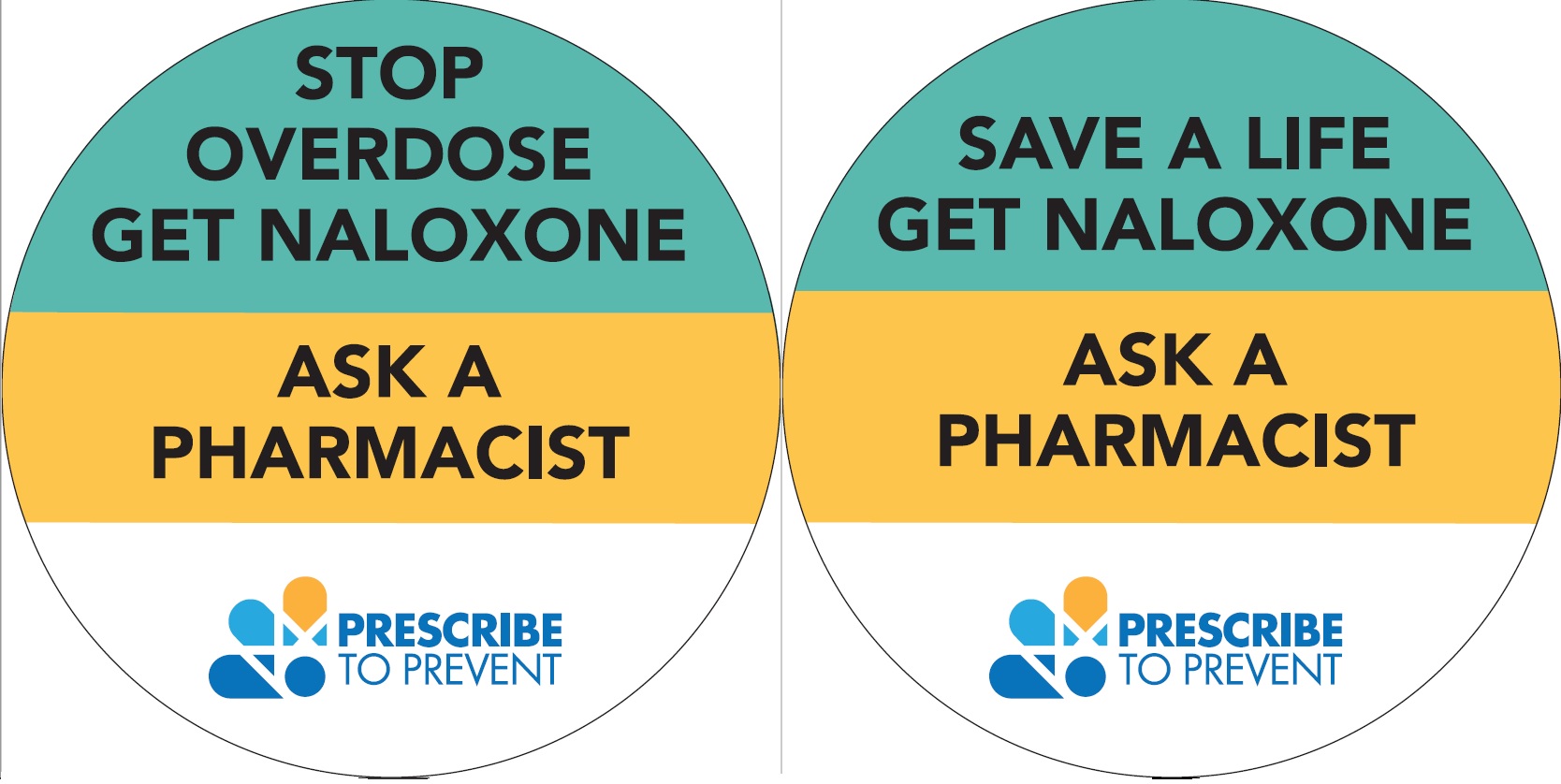 Round stickers with two messages for professional print services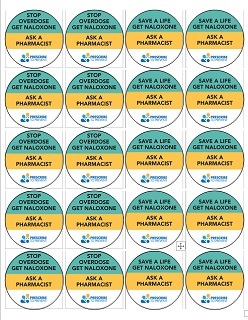 Stickers placed on 2″ round OL5375 template for low cost office printing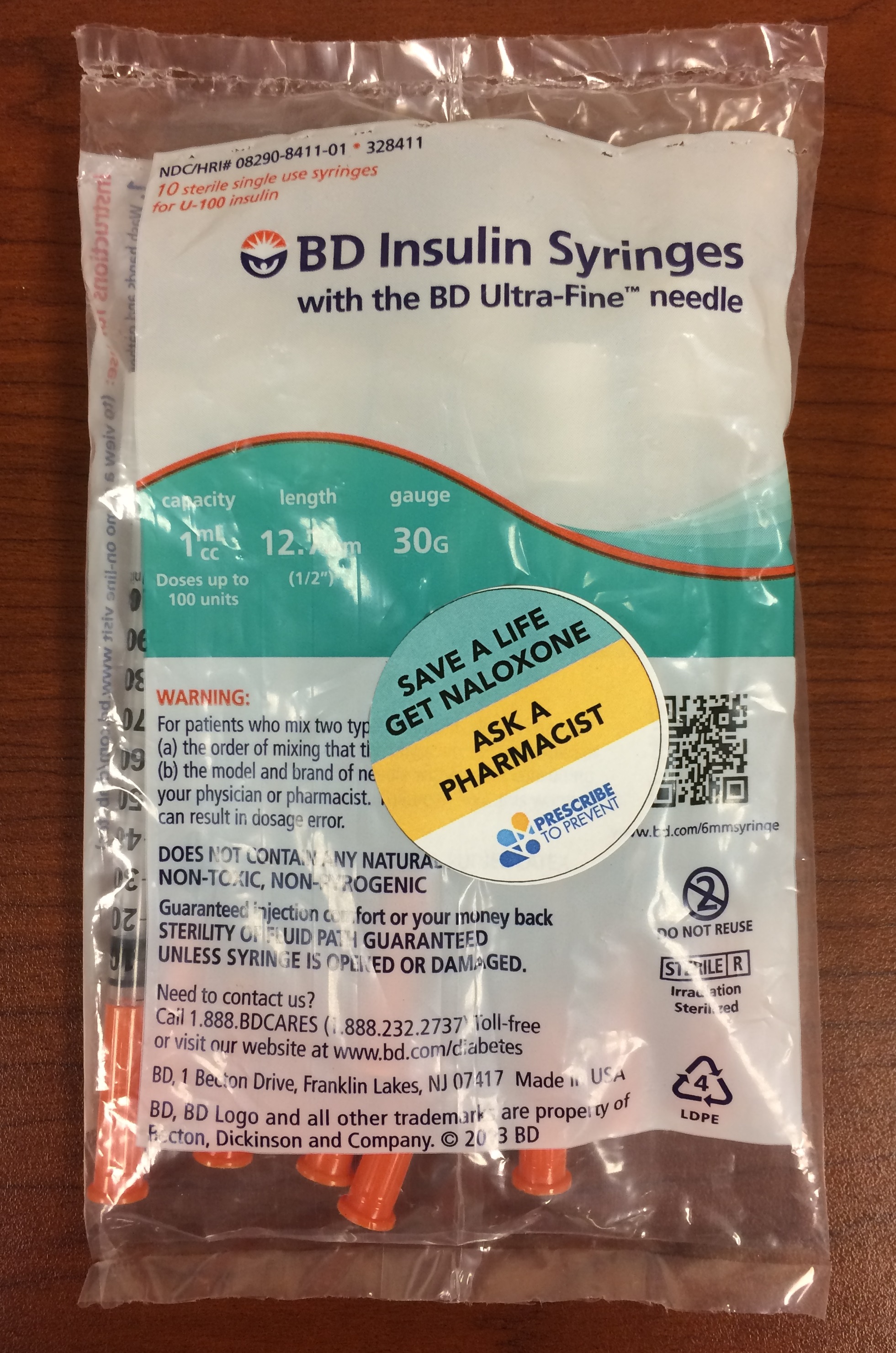 Example of sticker used on a package of syringes
Naloxone card
We heard that many people don't know what to say, or how to ask for naloxone at the pharmacy, or don't want to ask for it. This is a small card to help people ask for naloxone at the pharmacy. Conceived as a stigma-reduction tool, it can be distributed by health care providers, placed on pharmacy shelves, handed out in community locations, or left at checkout counters. People can simply take the card to the pharmacy counter and ask for "A", "B", "C", or "D", making the "ask" easier.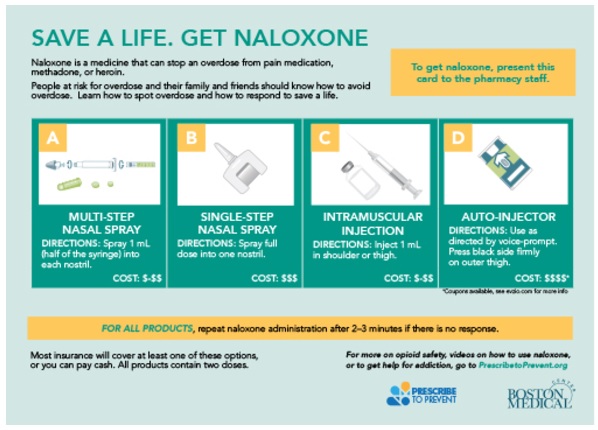 Front side of the naloxone card that prints at 5″x7″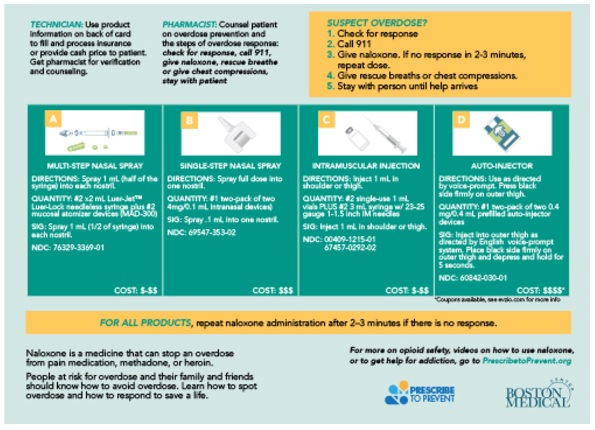 Naloxone card back side- can be printed as a 5″x7″ pad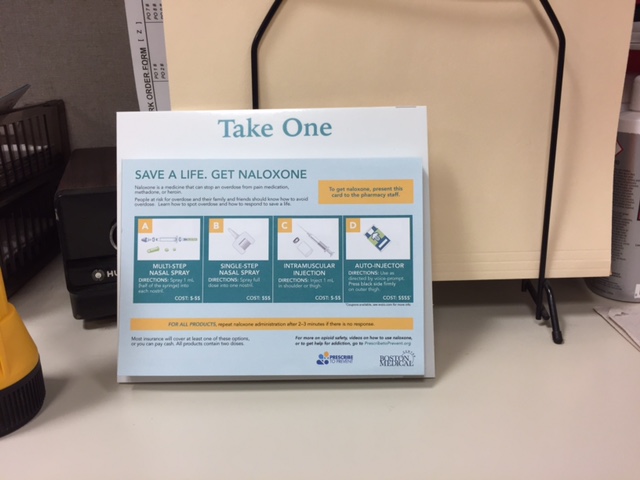 Example of how the naloxone card could be used